11&U 13&U 15&U, 19&U
Dandenong Netball hosts a Saturday junior netball competition, played by local netball clubs on both indoor and outdoor courts at Gloria Pyke Netball and Sports complex. The Saturday competition has two seasons of netball that run each year, February to June & July to December. No games are played on public holidays or during the school holidays. Netball clubs are able to submit teams in age groups from 11 & under, 13 & under, 15 & under, and 19 & under,
All players are required to have Netball Victoria memberships prior to playing. This membership is usually included in a netball club's own membership fee but please check with your club. For more information about the Saturday club netball competitions contact the Association office on  9794 6168 between 10am and 2pm weekdays and ask to speak to Christine or Martha.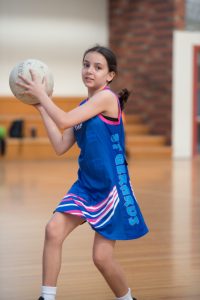 Season 1 start February 13th 2021.
There are 13 rounds plus 2 Finals Round.
Finals Rounds 19th  and 26th June
No Games School Holidays or Public Holidays
To Enter
Download the entry form by clicking here
Submit your entry form via one of the following ways:
To the associations office at the stadium (Weekdays 10am – 2pm)
Hand to reception in evenings.
Email to admin@netballdandenong.com.au
| | | |
| --- | --- | --- |
| ENTRIES CLOSE: | 6th February | Enquire now |
| SEASON COMMENCES: | February 13th | (Saturday) |
If you have any questions please contact us here
Match times
| | |
| --- | --- |
| 11/U (no finals): | 9:00am |
| 13/U: | 10:00am |
| 15/U: | 11:00am |
| 19/U: | 9:00am |
| | |
Fees
Team Registration Fees:
11/u &13/u $180.00 plus $140.00 umpire development levy
15/u $180.00 plus $140.00 umpire development levy or
19/u $180.00 plus $210.00 umpiring fees
*Individual Player Fees vary per Club
CONDITIONS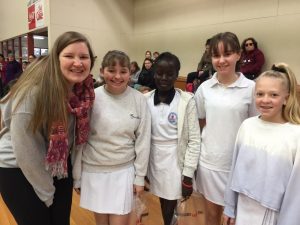 Umpiring

11/U & 13/U teams will be required to provide one learner umpire per team per week. A trained umpire coach will be allocated to support and supervise all umpires.
15/U will be rostered to provide umpires and a panel umpire will be provided per match
19/U will be provided with 2 panel umpires, or a panel, mentor and experience learner
Netball Victoria State Registration: 
Each player must be a current registered member of Netball Victoria
$58 per player under 18 + processing fee
$78 per player over 18 + processing fee
Registrations are paid online. Please follow this link or see the office for assistance.
Canteen Duty (if permitted to open)
Each club will be rostered to provide volunteers to serve in the canteen.