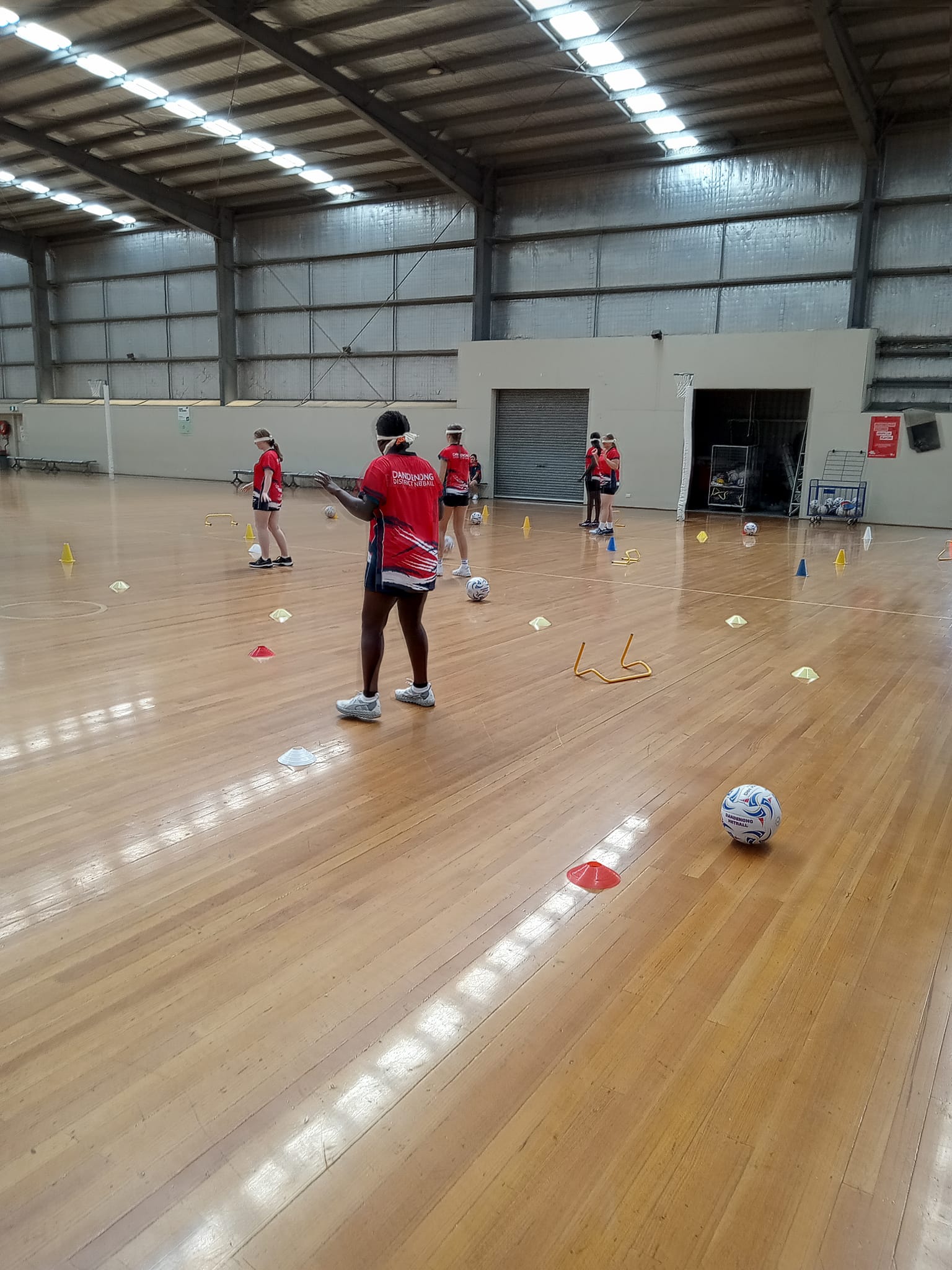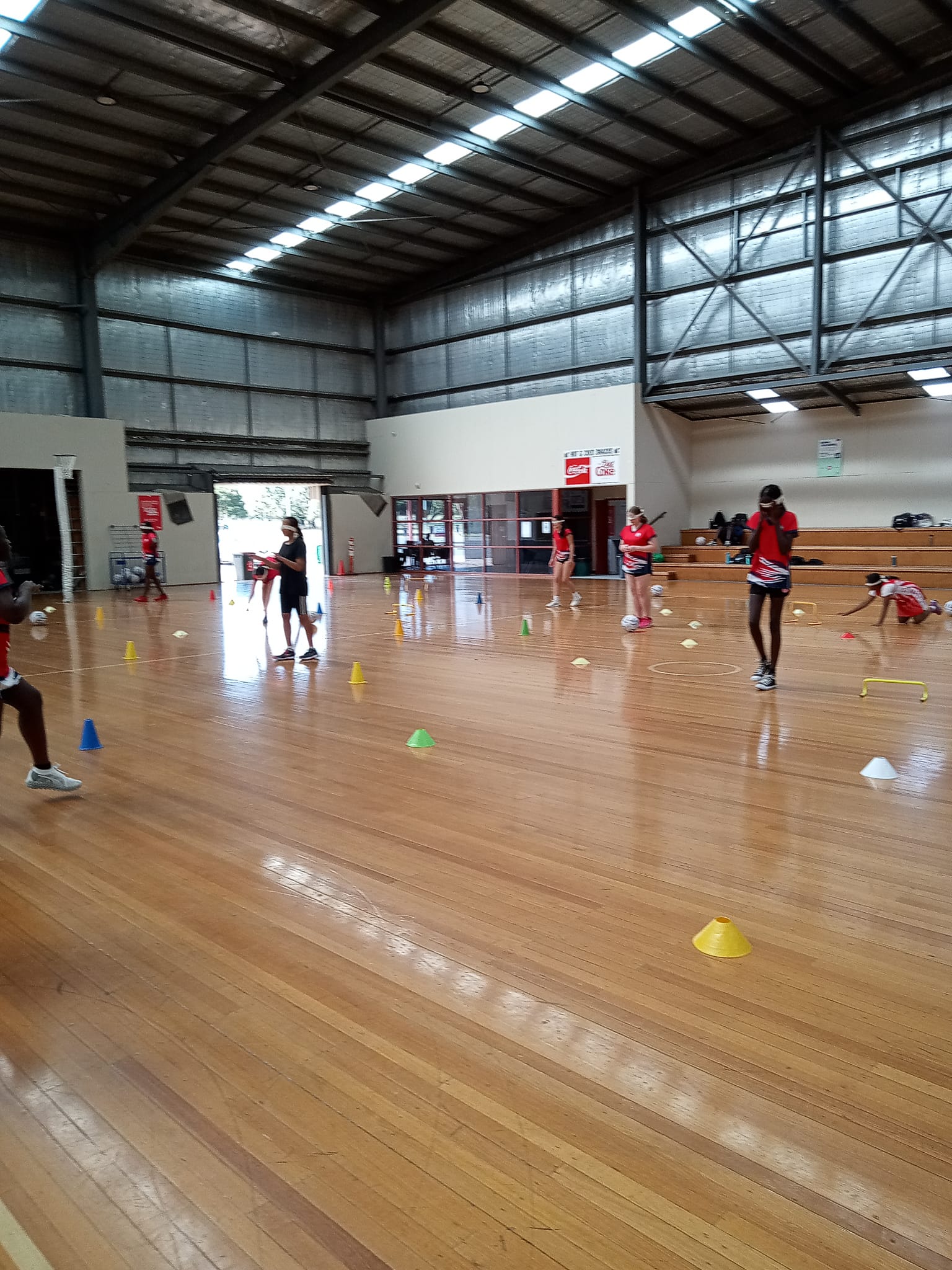 The Association offers players in the 17&U, 15&U, 13&U and 11&U age-groups the opportunity to be selected in a team to represent Dandenong.
To be eligible for selection, players must play for a Club or Team that participates in Competitions run by DDNA.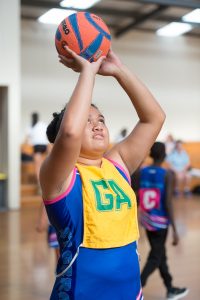 EXPECTATIONS
If you are selected in a Dandenong and District Netball Association representative team, you will be expected to maintain certain standards, as you are a representative of our association.  These will be explained to you if selected.
Please consider any commitments you have to other activities before applying.
Please be prepared to commit and adhere to the following expectations if selected:
Total respect and support of your coach
Respect and support of your fellow team members
Commitment to attend every training session.
Prompt payment of fees by the due date – unless prior arrangements have been made.
Support for relevant fundraising activities
Wearing of correct uniform.
 COMMITMENTS
ALL TEAMS
Approximately 7 Sunday tournaments in Melbourne
Weekly training 11&U 13&U, 15&U – Tuesday 5:30 pm-6:30 pm
11&U Training at Dandenong.
13&U may play games at Jells Park (Waverley Netball Centre) on a Thursday night.
15&U may play games at Jells Park (Waverley Netball Centre) on a Thursday night.
17& U may play games at Jells Park (Waverley Netball Centre) on a Monday night.
Jells Season is from February to June. Game time T.B.A Weekly fee required.
FEES
$100 family fee.  $65 hire of the dress.   Approximately $200 to purchase tracksuit, socks and training top.
TOTAL OF APPROXIMATELY $365.
APPLICATIONS
We are currently taking applications for the following:
Representative Coaches
Currently seeking applications for Representative Team Coaches.
Positions available:
Head Coach, 17&U Coach, 15&U Coach, 13&U Coach and 11&U Coach.
Details:
Given the current uncertainty about return to training and competitions, the coaching team will be appointed and the Head Coach, in consultation with the coaching team will decide the timing and format of team selections.
Teams will have training on a weeknight at the Gloria Pyke Netball and Sports Complex.
Approximately 7 Sunday Tournaments will be attended.
Teams may choose to enter a weekly competition e.g. Jells Road.
Person Specifications
A minimum of Netball Victoria Development Coaching Accreditation and/or equivalent experience and a commitment to keeping accreditation current and undertaking further development opportunities.
 Proven ability to communicate, work with and improve the skill level of young players.
Proven ability to work with other coaches.
Further information: Call Christine  9794 6168
Coaching role fill out this  FORM
OR Click and Submit online HERE
 Team Managers
Team Managers have an extremely important role in ensuring the successful management of the team and the welfare of the players in their care.
To apply for a team manager role please fill out this

FORM 
 Player Registrations 
PLAYER REGISTRATIONS APPLICATION HERE

 
Or Download Forms Below
To apply for 17&U form 
To apply for 15&U  form 
To apply for 13&U form 
To apply for 11&U form 
If you have any queries contact us admin@netballdandenong.com.au