Want to find out more? Click on the links below.
Australia Netball Accreditation
 Amendment's to the Rules of Netball
 Current /Off the Court Testers
National Umpire Development Framework 2020
 The culmination of this accreditation system, leads to practical assessment in a 4-tiered system of badges: C, B, A and the highest national award the AA (All Australia).
 It is not essential to proceed sequentially through each badge level. The only pre-requisite badge level is an A Badge before testing for an AA Badge.
No age restrictions apply to candidates for any badge level.
 Candidates may be tested up to twice in any calendar year for the same badge level.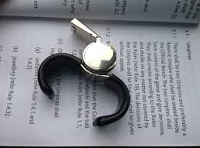 Junior/Beginner Umpires
Saturday Umpiring
All umpires must have satisfied the minimum requirements of:
Theory exam pass (on-line 70% C 80% B Click here for more information 
Foundation Umpire Course completed (on-line)
Practical experience in umpiring
All umpires must be registered with D&DNA with current Netball Victoria Membership.